Helsops Engineering
Heslops Engineering is well established in Nelson and has become known for getting the job done right first time and on time.  No job is too big or small for the team at Heslops Engineering and as listed below we can do any job whether it's transport requirements, or general engineering repairs.
Our mission is to provide essential engineering services that meet and exceed our customers requirements as well as satisfying our own ideals of professionalism within the engineering industry. All employees at Heslops Engineering are highly experienced, skilled engineers. We are extremely lucky with the flexibility of staff, with a number of Heslops Workshop staff being fully competent with highly developed engineering skills. 
Heslops Engineering's role is to provide cost-effective general engineering services to external customers and specialised transport engineering repairs to the Group.  While Heslops provides specialised heavy transport engineering it is significantly diverse in its skill base to embrace all engineering requirements.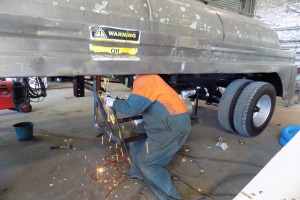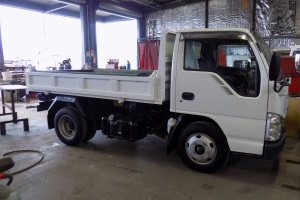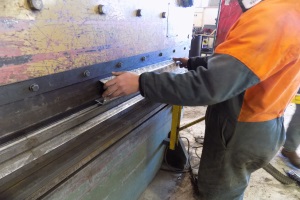 Heslops Engineering services include:
Design and manufacture of truck bodies, decks,and refits
Tractor unit fit outs
Drawbars & Drawbeams
Chassis modifications and chassis damage
Certified welding
LT400 repair certification for chassis & suspension
Rust removal & repair
Suspension modification & refits (anti sway bars & suspension upgrade)
Fabrication
Campervan / Caravan chassis inspections repairs & service, 
Certified towbars fitted to suit campers & Caravans
Exhaust modification & refits
Self-loader Cranes - fitouts, repairs & service
Side loaders - repairs & service
Boat trailers & light trailers - new & repairs
Axle & Brake rebuilds - new & repairs
Hydraulic - service & repairs
Structural engineering,
General engineering - Press brake alley welding